Pillerton Priors Parish Council
To contact the Parish Council please e
mail the Parish Clerk, Sue Greenall, at
pillertonpriors@gmail.com
or call the Parish Council mobile on 07513 175168
Please ensure that texts or voice messages include full name, address and telephone number.
We cannot respond to anonymous messages.
Pillerton Priors Parish Councillors

Ian Greenall (Chair)
Dave McWhirter (Vice Chair)
Dominic Sant (Treasurer)
Christopher Wilkinson
and one vacancy


Agendas and Minutes
Financial Annual Return
Stratford-on-Avon District Councillor

---
Warwickshire County Councillor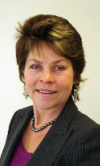 ---
Member of Parliament


---
Pillerton Priors Neighbourhood Plan is currently on hold


www.pillertonpriorsnp.com
Pillerton Priors Parish Plan
Although the Neighbourhood Plan was put on hold the Parish Council would like to ask residents to join a group to create a Parish Plan. Although this would not carry the weight of a Neighbourhood Plan it does give decision makers an idea of how residents would like Pillerton Priors to be in the future. If you have any photographs, especially historic ones, that you would be prepared to be included, or would like to volunteer, please email
pillertonpriors@gmail.com
The Neighbourhood Plan Vision Statement in 2014 was
In 2031 Pillerton Priors will be an attractive, peaceful village in an unspoiled rural setting, with a range of good quality homes and community facilities which meet local needs.
We had planned to achieve this vision:
By protecting the peaceful character of the village and its attractive rural setting.
By ensuring that any new development is sensitively located, limited in scale, well designed, and makes an appropriate contribution to improving local infrastructure.
By reducing the danger presented by traffic speeding through the village.
By improving broadband speeds available to local residents.
By providing affordable housing and smaller homes to meet local needs.
By improving recreational facilities for children and young people.
---
<script>
(function(i,s,o,g,r,a,m){i['GoogleAnalyticsObject']=r;i[r]=i[r]||function(){
(i[r].q=i[r].q||[]).push(arguments)},i[r].l=1*new Date();a=s.createElement(o),
m=s.getElementsByTagName(o)[0];a.async=1;a.src=g;m.parentNode.insertBefore(a,m)
})(window,document,'script','//www.google-analytics.com/analytics.js','ga');

ga('create', 'UA-62799679-1', 'auto');
ga('send', 'pageview');

</script>